Chandler Designs is dedicated to helping you tell your story.
From digital repair of your photos, archival framing of your art, photos, and heirloom documents, to reprinting your photos for sharing, we are here for you.
Your story is growing, changing, and evolving and we are here to help you preserve Your cherished past.
We are committed to preserving the human story and safeguarding its future with environmental and social messages on eco friendly products. 
Our story is evolving too!
Go to our About Page.
Click Here to Shop Now.
Digitally Repaired Photos
Archival Printing & Framing 
Nineteenth century mill, destroyed by fire in the early 1900's. The only know photograph digitally restored.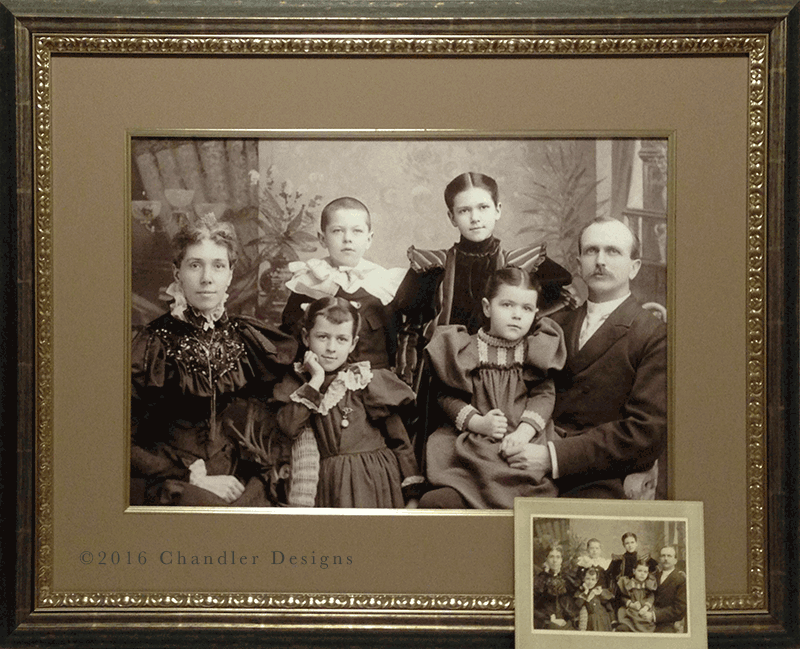 Heirloom family portrait digitally restored, enlarged from 4 x 6 to a 16 x 20 archival print made by Chandler Designs. ©2016 All rights reserved.